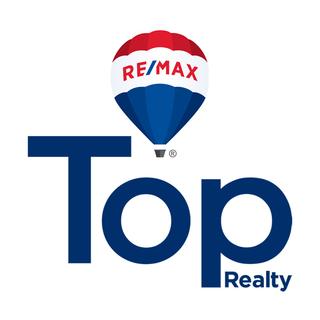 RE/MAX Top Realty
Tel: | Email: [email protected]
Address: 2911 S Sam Houston Pkwy E, Houston, TX 77047 | Company: RE/MAX Top Realty | License ID: 0481428
License ID:

0481428
Tel

:
Email

: [email protected]
Company

: RE/MAX Top Realty
Address

: 2911 S Sam Houston Pkwy E, Houston, TX 77047
RE/MAX Top Realty is a locally owned and operated full-service real estate agency serving the Houston metropolitan area. We're a proud supporter of Children's Miracle Network Hospitals®, the Pearland Art League, and other non-profits.

Whether you're selling or buying Residential or Commercial real estate in any of the 9 counties we serve, we're committed to helping you get the maximum value for your investment. With more than 40 years of experience helping local buyers and sellers just like yourself, we know how to locate properties that are right for you and negotiate the best deals. It's our job to know about the latest market conditions, government regulations, and upcoming developments — so that you don't have to. Talk to one of our award-winning Houston, Pearland, or Manvel real estate agents who will make you a Top priority.

Call The Top Office at 713-733-3700 or our Manvel office at 713-558-2500 to put the Power of The Top to work for you!
More Than 40 Years Industry Experience
Industry Experience(Years)
Areas of Expertise
BUYER SERVICES
We're here to help you find the home of your dreams. With a team of experts guiding you every step of the way, our extensive knowledge and experience will ensure you have the best home buying experience possible.
how it works
SELLER SERVICES
We take the stress out of selling your home by providing a seamless experience from start to finish. Our team will put you in the best position to market your home and sell it for the highest possible price.
get our service
What Are People Saying About Us?
When we decided the time was right to buy our first home, we searched the internet and found a couple of homes that we were interested in. Then we contacted a couple of realtors in the Houston area. Our experiences weren't good. Then we found Allison Ator. What a difference! Allison and RE/MAX Top Rrealty made the entire process easy, from the offer, to the inspections, to the closing!

Cassie Evans is a true, results driven professional who puts the needs of her clients on the top of her list. Rest assured, we would definitely use her again and wholeheartedly recommend her to anyone who asks.

Sam Ferreri and the gang over at RE/MAX Top Realty are nothing but pros, and I have all the confidence in the world that they will help you find a new home, too! They are so focused on finding JUST the right house.

The agents of The Silver Star Group at RE/MAX Top Realty helped us find the perfect house in Silverlake. When we were ready to sell it, the staging they arranged made it look so warm and comfortable. It sold quickly and we were, sadly, able to move on.

Candia Lundry made my first time buying a home such a great experience! I can't imagine going through this process with anyone else!!

Brian Sly went out of his way to make sure we understood the whole process and went above and beyond to make a pleasant transaction. We are looking forward to having Brian help us find a new home in the very near future.

Brittany Gill made sure that we got all the lease provisions we were supposed to get come lease time which was great. Very available, optimistic, straight forward, honest and personable

I recently had to sell a house in League City, TX, and Kathye Warfield did an incredible job for us. This was a 30-year old house which had almost no upgrades or modernizations, so I expected it to take quite a while to sell and had resigned myself to the probability that I would have to accept a low offer in order to sell it. I was amazed that the house was sold in about 6 weeks, and for $5k ABOVE our list price. Kathye and her team were always responsive and professional - I was extremely pleased with the entire process as well as the results.

M. Singleton - The Landing - League City

Just wanted to say thank you for really going above and beyond and making this house sale easy for us, despite the fact that we are hundreds of miles away. Thanks for coordinating the contractor, staging company, and all the little things like getting keys from our tenants and forwarding our mail. Your recommendations along the way were very helpful and always spot-on. Your help really lessened our stress and uncertainty – we truly appreciate everything you have done for us. We truly appreciate everything you have done for us, Curtis Cooper.

RE/MAX Top Realty
Our real estate professionals are here to answer all your questions.